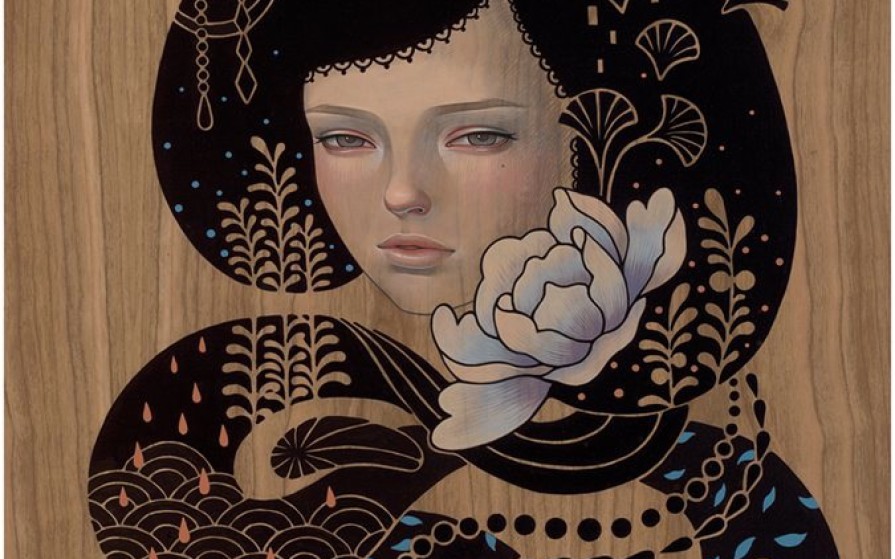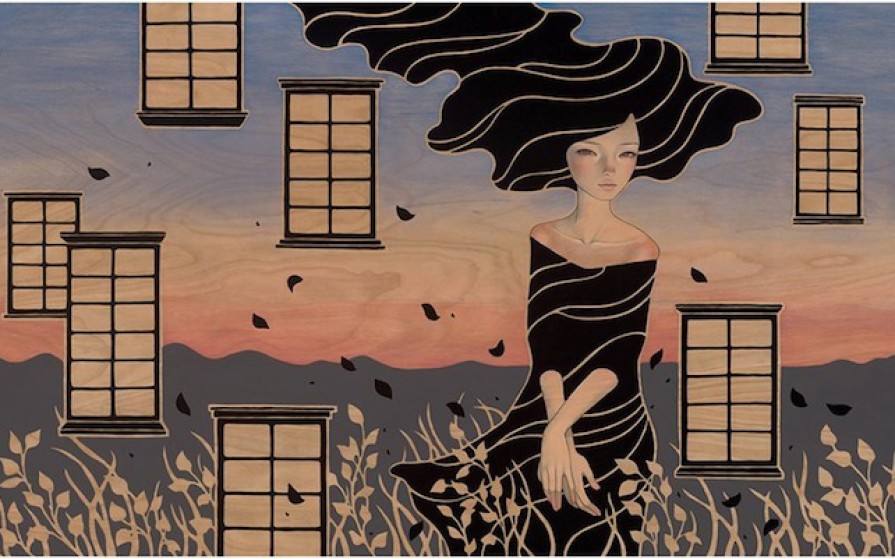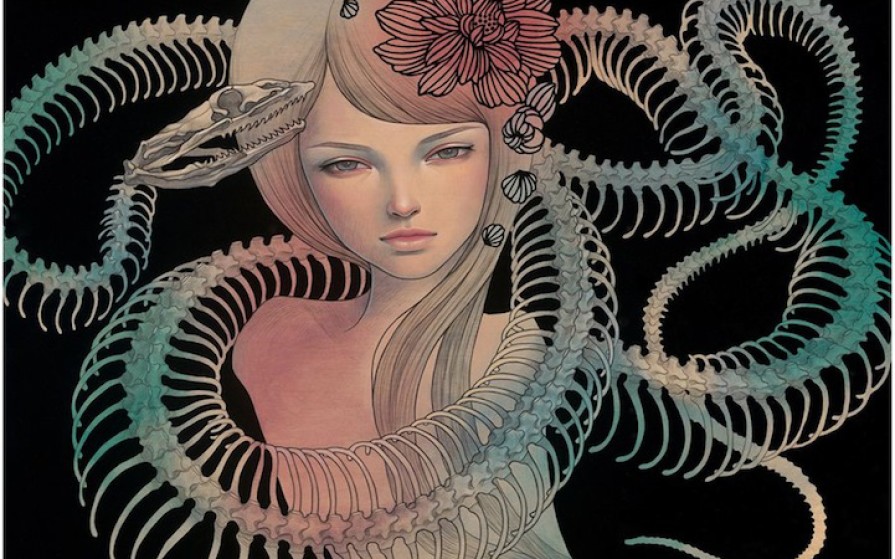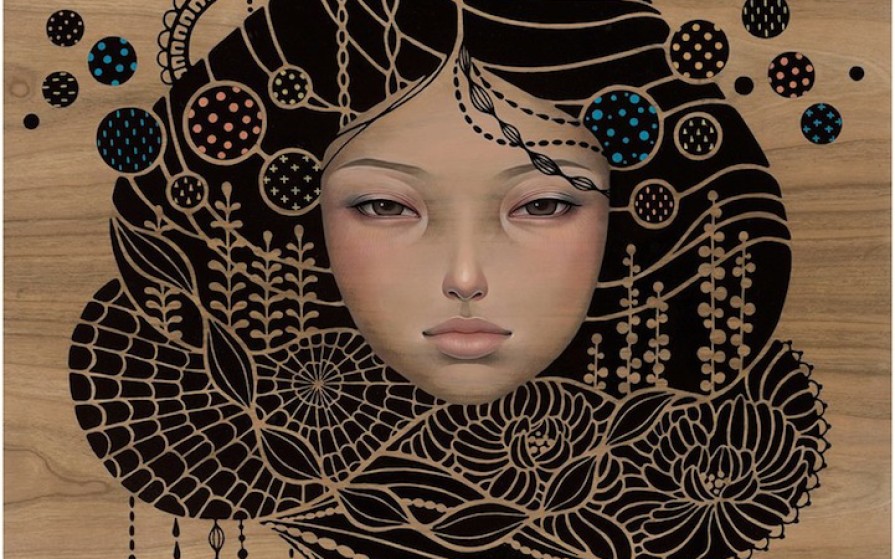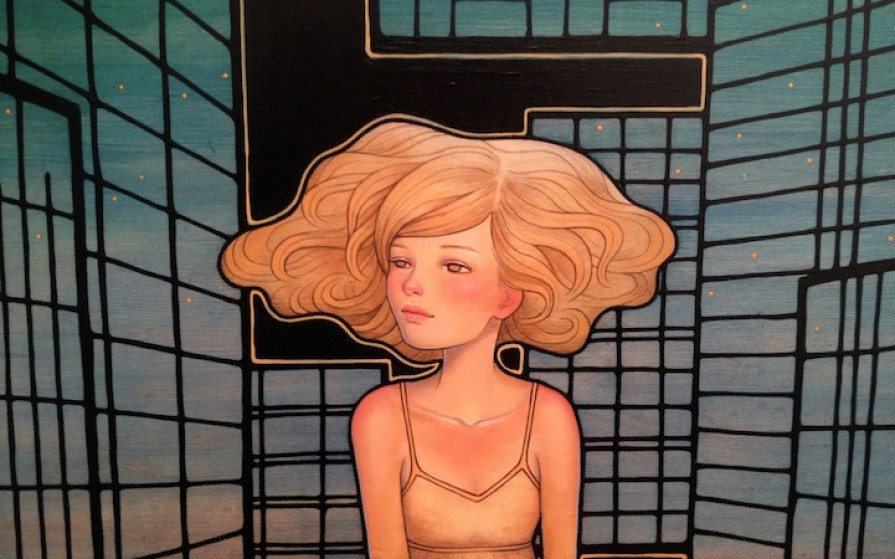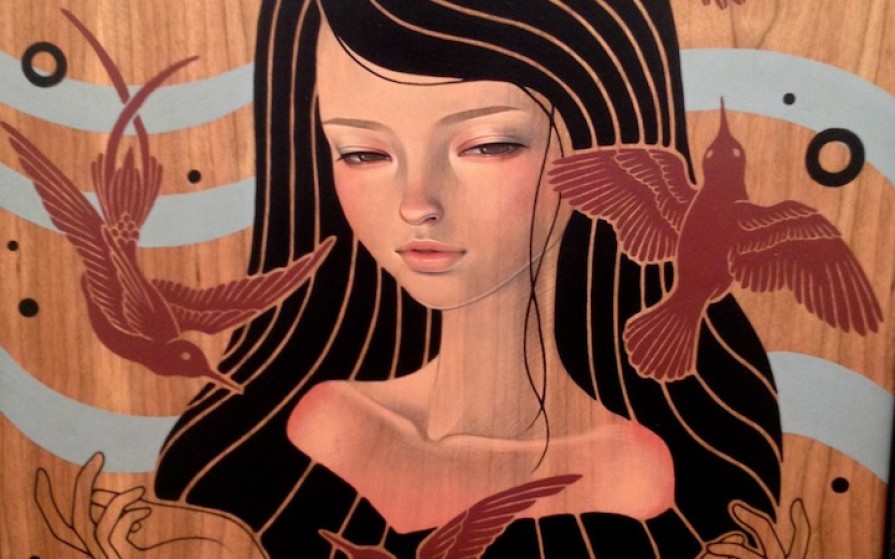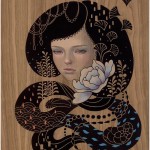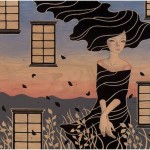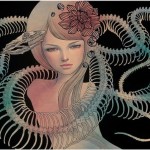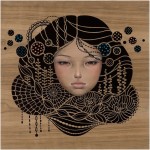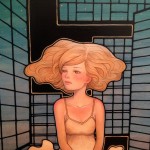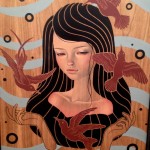 Audrey Kawasaki is a Japanese-American painter and illustrator based in Los Angeles known for her oil on wood paintings strongly influenced by Manga, Art Nouveau and artists like: Alphonse Mucha, Egon Schiele, Gustav Klimt and John Singer Sargent; from the most contemporary James Jean, Kawasaki's paintings and illustrations show us graceful young girls with melancholic deep expressions.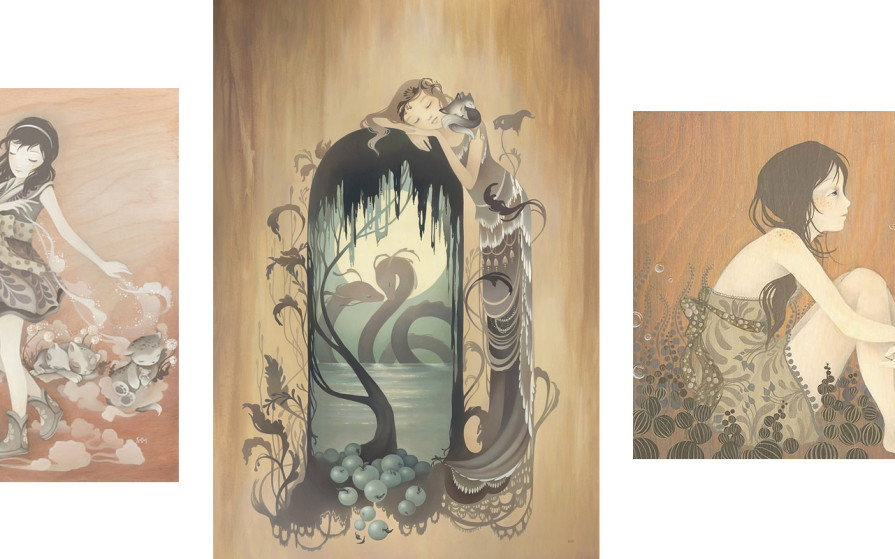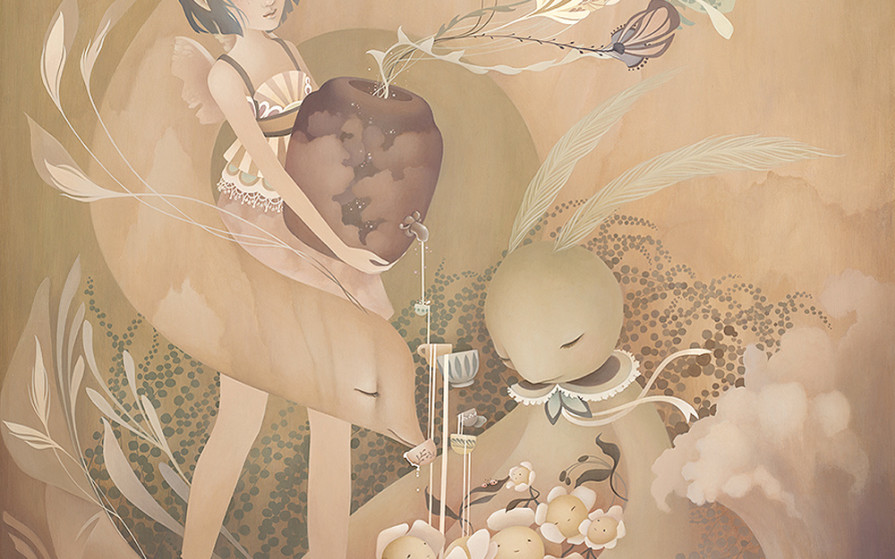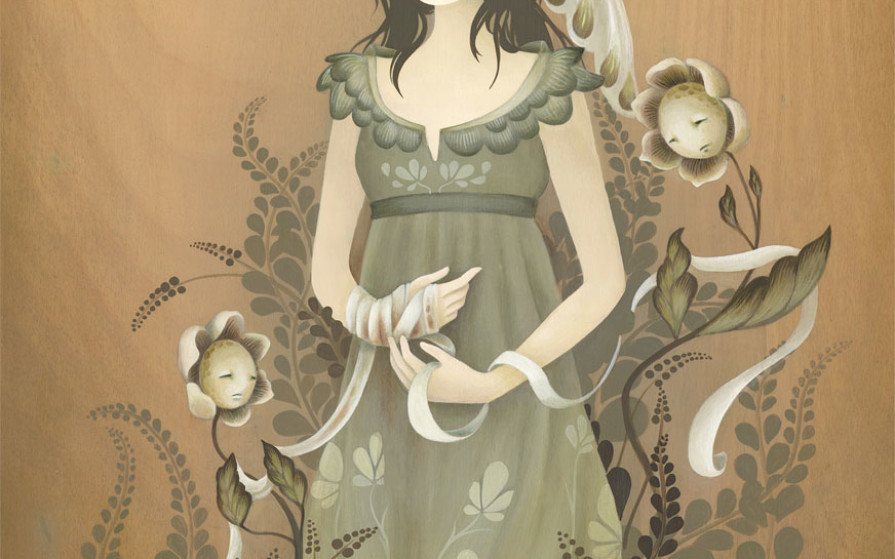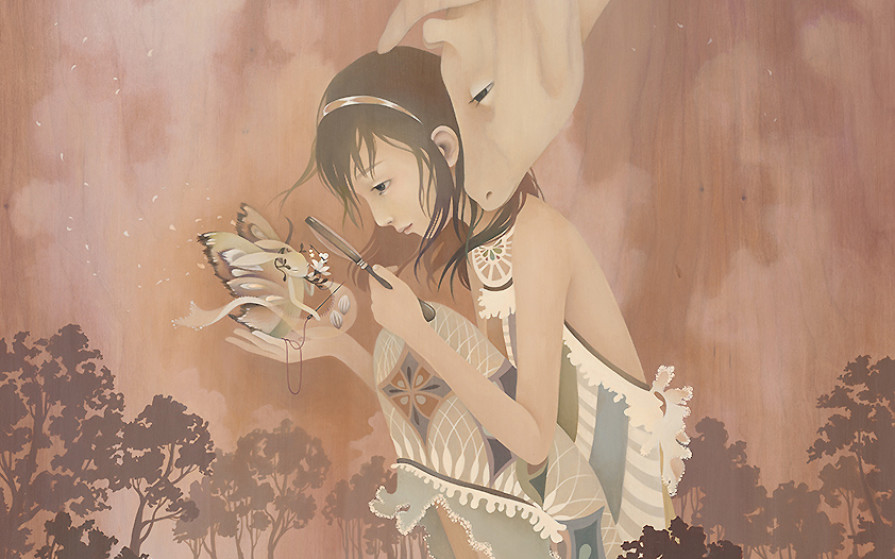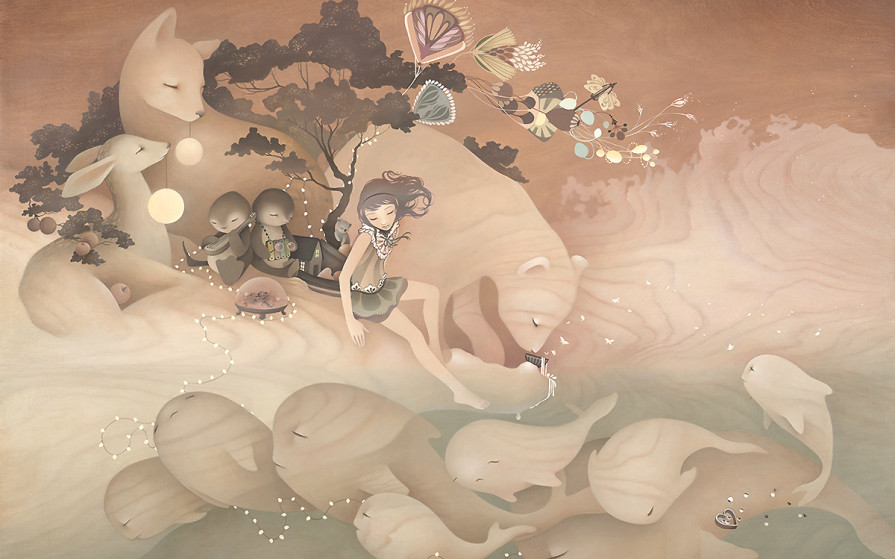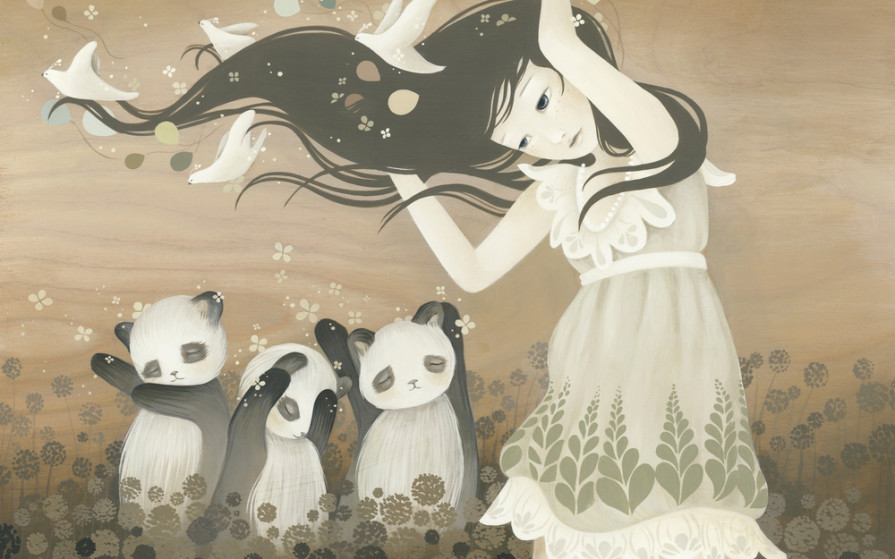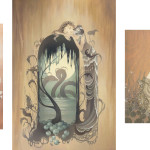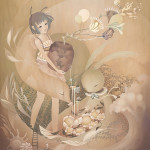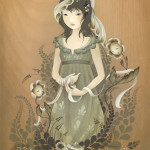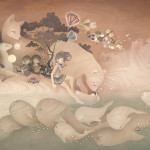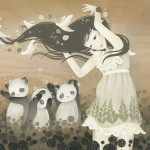 Amy Sol is an American artist of Korean ancestry, who lives in Las Vegas, Nevada. She is a member in good standing of a loose knit community of artists practicing Pop Surreal, Lowbrow, or, as Robert Williams defines it, "cartoon-tainted abstract surrealism."[2] She typically paints upon treated wooden panel, incorporating the grain of the wood into the painting. Her style integrates both narrative and figurative styles with the mystic.
wood really helps me a lot, and I've sort of become addicted to using wood panel. It's become a really important part of the whole piece — all together — it holds the whole piece together. The grain of the wood usually is the start of the motion; the flow. The wood always reminds me to keep things moving. When you look at wood grain, sometimes — and you can almost feel the sense of something alive, of course it was once alive, but that imprint; the foot-print of it is still there. When I paint right on the wood it influences the colors I use. It reminds me to keep things really natural.