Alexander Calder (/ˈkɔːldər/; August 22, 1898 – November 11, 1976) was an American sculptor known as the originator of the mobile, a type of moving sculpture made with delicately balanced or suspended shapes that move in response to touch or air currents. Calder's monumental stationary sculptures are called stabiles. He also produced wire figures, which are like drawings made in space, and notably a miniature circus work that was performed by the artist.
How do you see yourself?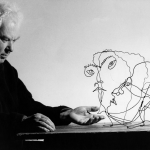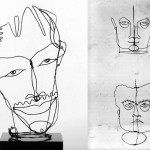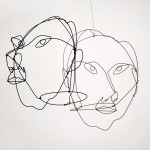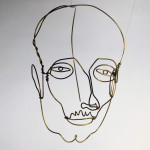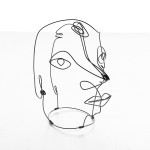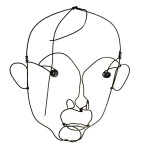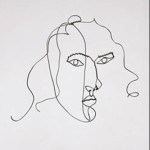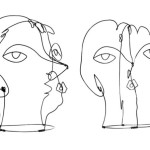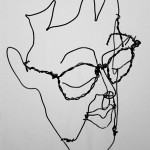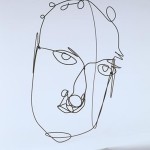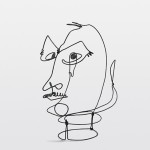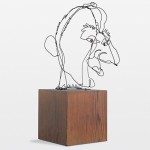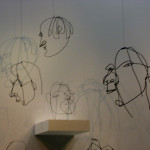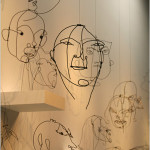 Contour drawing, is an artistic technique used in the field of art in which the artist sketches the contour of a subject by drawing lines that result in a drawing that is essentially an outline; the French word contour meaning, "outline." [1] The purpose of contour drawing is to emphasize the mass andvolume of the subject rather than the detail; the focus is on the outlined shape of the subject and not the minor details. However, because contour can convey a three-dimensional perspective, length and width as well as thickness and depth are important; not all contours exist along the outlines of a subject.[2]
Lesson Goal:
Bend a wire self portrait based on a contour line drawing, Learn to see what is really there.
Target 1:
Draw blind and semi-blind continuous contour self portraits
Target 2:
Use your best contour portrait drawing and trace it into wire.